Solar Power Unit at MITHRA
MITHRA, a Charitable Voluntary Organisation was supported with Direct Aid Program grant to install a 20 KW Solar Power unit at their premises in Anna Nagar, Chennai. This Solar power unit was inaugurated and dedicated to the children of MITHRA by the Australian High Commissioner to India Ms Harinder Sidhu on Friday, 19 May 2017.
MITHRA has been working for the past forty years to provide care, welfare and rehabilitation of Children and young Adults with special needs especially those from poor social and economic background.
Australia supports the Women's Wheelchair Basketball Team from India
The Australian Consulate-General, Chennai supported the Wheelchair Basketball Federation of India (WBFI) with a Direct Aid Program (DAP) grant to assist the women's wheelchair basketball team participate in a 6-day 'wheelchair basketball development camp' in Chon Buri, Thailand from 16-21 April.
Banglore Political Action Committee (B.PAC)
The Direct Aid program is currently funding Banglore Political Action Committee (B.PAC) to create a safer environment for women and children through the campaign - "A Billion Eyes." Taking a stand against the common practice of being an onlooker or a bystander, the campaign uses video messaging to encourage people to support victims of street sexual harassment.
Foundation for Sustainable Development – National Adivasi Solidarity Council
Direct Aid Program funding has helped adivasi women in Ambur receive training in creating sustainable livelihoods for themselves and their families. The women have also been trained to create awareness in their community about women's rights.
International Women's Day - 2017
This year for International Women's Day, the Department of Foreign Affairs and Trade (DFAT) focussed on Australia's contribution to women's economic empowerment through aid, trade and economic diplomacy. DFAT's International Women's Day booklet, Australia Advancing Women's Economic Empowerment through Aid, Trade and Economic Diplomacy highlights Australia's global efforts in advancing women's economic empowerment through foreign policy advocacy, trade negotiations, economic diplomacy and aid investments.
The Australian Consulate-General in Chennai through its Direct Aid Program also supports a number of projects managed by local community groups in the area of women's welfare and empowerment. As part of our celebrations we are also pleased to showcase some of the great work these organisations are involved in. Click here to read more...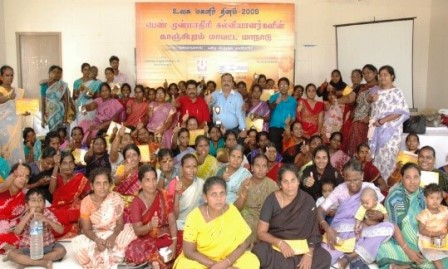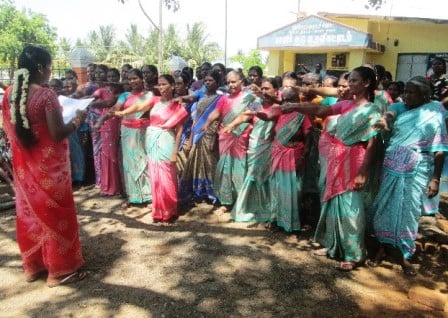 Video message from the Australian Ambassador for Women and Girls, Dr Sharman Stone on International Women's Day
Australian Consulate-General's Contribution to Chennai Flood Relief
The Australian Consulate-General provided funding to World Vision India to provide emergency relief kits to over 200 families affected by the recent floods in Chennai through its Direct Aid Program. The Consulate-General also supported the flood relief efforts of the Indian Red Cross Society and CARE India.
Road Safety and Emergency Response Training to Auto-rickshaw drivers through Autoraja and Makkal Auto
The Australian Consulate supported a program led by Autoraja Mobility Solutions and Makkal Auto in partnership with Shawsett Training and Safety- an Australian training partner with a focus on reduction of the amount of road accidents in India. Under the program, about 500 men and women from disadvantaged backgrounds will be trained to become drivers of auto-rickshaws (tuktuks) providing them with the means to gainful employment.
The Australian High Commissioner to India, Mr Patrick Suckling, flagged off the training program in Chennai
India Vision Institute: Vision Screening & Free Spectacles for Underprivileged School Children
The Australian Consulate-General in Chennai funded a vision screening program led by India Vision Institute under which nearly 10,000 disadvantaged school children under the ages of 4 and 15 from different parts of South India had their vision screened and students diagnosed with refractive errors were provided free spectacles. India Vision Institute is a joint initiative of the LV Prasad Eye Institute of Hyderabad and Brien Holden Vision Institute in Sydney, Australia.
Australian Minister for Foreign Affairs, the Hon Julie Bishop MP distributing glasses to children during her visit to Chennai
Penn Nalam- 'Women for Women Wellness Centre': Computerised Radiography Facilities to Detect Breast Cancer
The Australian Consulate-General in Chennai provided funding for Penn Nalam to provide disadvantaged women access to computerised radiography facilities to detect breast cancer. Penn Nalam is an organisation that works to improve cancer awareness and cancer prevention through timely screening and providing cost effective treatment.
Rashtriya Life Savings Society (India): Save A Young Life Program
The Australian Consulate-General in Chennai funded Rashtriya Life Savings Society (India) to provide neonatal cardio pulmonary resuscitation training to community members in Bangarapet town in Kolar district, Karnataka to reduce infant mortality.