The Consulate-General
The Australian Consulate-General in Chennai was formally opened on 15th April 2015 by Australian Foreign Minister, the Hon Julie Bishop MP. The Consulate-General focuses on strengthening bilateral relations between India and Australia through political, economic and cultural work in the South Indian states of Tamil Nadu, Andhra Pradesh, Telangana, Karnataka and Kerala as well as the Union Territories of Puducherry and the Andaman & Nicobar Islands.
About the Australian Consul-General to South India, Mr Sean Kelly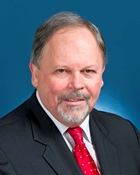 Mr Sean Kelly is a career officer with the Department of Foreign Affairs and Trade (DFAT) and has previously served overseas as Australia's Consul-General in Guangzhou; Counsellor (Public Affairs and Culture), Australian Embassy, Beijing; Deputy Representative, Australian Commerce and Industry Office, Taipei and Second Secretary in Hanoi. He was most recently Director of the India Political and Regional Section and before that Director Defence, Strategy and Regional Security Section.
Mr Kelly has worked in the private sector as a trade consultant in Asia, as well as in several other government departments, including the Department of the Prime Minister and Cabinet and in Austrade.
Mr Kelly holds a Bachelor of Arts (Honours) in Modern Asian Studies from Griffith University, a Graduate Diploma in (Strategic Studies) from the Joint Services Staff College and a Master of International Law from the Australian National University. He was also a Fellow at the East-West Center.
Mr Kelly is the fourth generation of his family to live and work in India. His great-grandfather arrived in Madras 150 years ago as a teenager, joined the Public Works Department, and lived the rest of his life in various locations in southern India. Mr Kelly's grandfather was born in Coimbatore, educated in Bangalore, and joined the British Army at St Thomas Mount in Madras. His father, born in the UK, joined the Indian Army as an officer during the Second World War, and served in India up to independence.
To download Mr Sean Kelly's photo, click here: http://dfat.gov.au/about-us/our-people/homs/Pages/consul-general-in-chennai-india.aspx