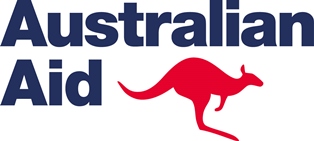 The Direct Aid Program (DAP) provides small grants for activities that support development and strengthen communities in India. This program, funded by the Australian Government also helps build positive linkages between Australia and communities in India.
The Consulate-General in Chennai supports small-scale, sustainable development projects in the South Indian states of Andhra Pradesh, Karnataka, Kerala, Telangana, Tamil Nadu and the Union Territories of Puducherry and Andaman & Nicobar Islands with grants averaging around INR 10 lakhs.
For examples of past projects funded by the Australian Consulate - General in Chennai click here.
DAP applications are currently closed!
FAQs
For information about the kind of projects funded, eligibility criteria, and more click here - Direact Aid Program (DAP) FAQs
International Women's Day
This year for International Women's Day, the Department of Foreign Affairs and Trade (DFAT) focussed on Australia's contribution to women's economic empowerment through aid, trade and economic diplomacy. DFAT's International Women's Day booklet, Australia Advancing Women's Economic Empowerment through Aid, Trade and Economic Diplomacy highlights Australia's global efforts in advancing women's economic empowerment through foreign policy advocacy, trade negotiations, economic diplomacy and aid investments.
The Australian Consulate-General in Chennai through its Direct Aid Program also supports a number of projects managed by local community groups in the area of women's welfare and empowerment. As part of our celebrations we are also pleased to showcase some of the great work these organisations are involved in. Click here to read more...