The Australian Consulate-General in Chennai through its Direct Aid Program supports a number of projects managed by local community groups in the area of women's welfare and empowerment. Marking International Women's Day this year we are pleased to showcase some of the great work these organisations are involved in.
Indian Community Welfare Organisation (ICWO)
Established in 1994, the Indian Community Welfare Organisation (ICWO) is a non-profit NGO working in the field of HIV/AIDS prevention and community welfare. With support from the Direct Aid Program, ICWO provided educational scholarships for children of female sex workers with an aim to prevent them from entering into sex work and stop them from being trafficked for commercial sexual exploitation.
Peer Educator Ms B. Baby works for HIV/AIDS prevention among female sex workers and their clients in Chennai. Ms Baby is part of a network of Peer Educators the ICWO has identified and trained to work with sex workers in the community. Ms B. Baby and her team provide regular training on basic facts of STI/HIV/AIDS, safe sex practices, positive prevention, crisis management, local level advocacy, planning and managing work. Speaking about International Women's Day she said, "I became a Peer Educator as I believe in empowering women and supporting their decision making process. Through the training programs I facilitate I contribute towards bringing about positive changes in the lives of female sex workers. I am proud to be a Peer Educator and will continue to be one and help my peers."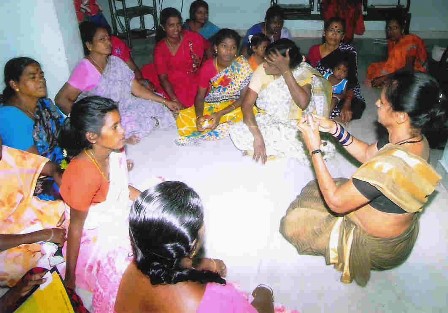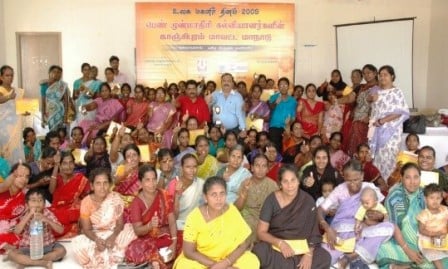 Foundation for Sustainable Development - National Adivasi Solidarity Council (FSD/NASC)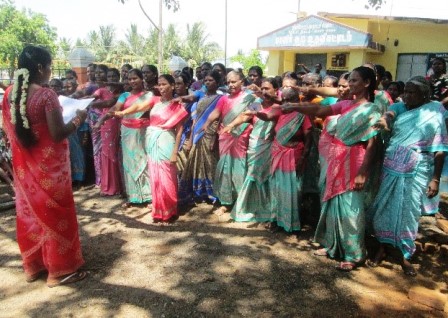 A people-based grassroots network, the Foundation for Sustainable Development - National Adivasi Solidarity Council (FSD/NASC) works towards ensuring economic equality, human dignity, indigenous identity and the establishment of social justice for the Scheduled Tribes of India. With support from Chennai's Direct Aid Program, 160 women from about 69 families received skills training to start various livelihood development activities to overcome poverty.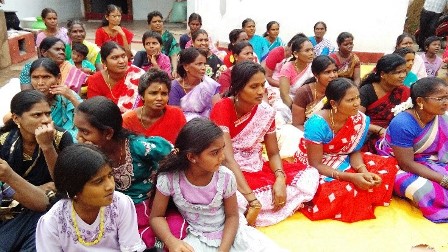 Speaking about International Women's Day, Dr. Krishnan, founder of the FSD/NASC said, "All over the world, International Women's' Day is celebrated on 8 March of every year, but we want every day to be women's day. We need to implement the vision of Mahatma Gandhi and Bharathiyar on Women's Rights that can lead towards a gender-just society. This year on International Women's' Day - every citizen should pledge to establish a society where women can enjoy the same equality as men. It has to be practiced in practical way and I want this to start from me, to my family, to my street and to my village and then to society as a whole."
Bangalore Political Action Committee (B.PAC)
B.PAC is a non-partisan, not-for-profit trust that aims to improve governance in Bangalore and to enhance the quality of life of every citizen. B.PAC specifically works towards promoting good governance practices, improving integrity and transparency in all arms of government, enhancing the quality of infrastructure in the city, identifying and supporting strong candidates for public office and creating safer cities where the rule of law is ensured for all citizens.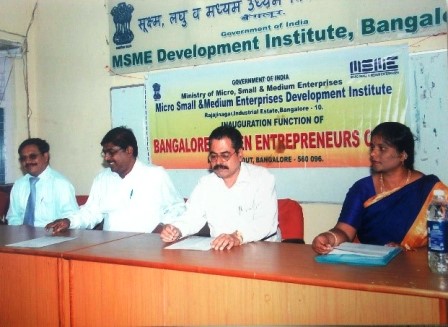 Chennai's Direct Aid Program supported a two-pronged campaign focussing on women's and children's safety called B.SAFE. The child safety project is to assist in the implementation of the Karnataka Child Protection Policy in partnering schools – mostly through awareness campaigns, teacher training and the establishment of local Child Protection Committees. The 'Billion Eyes' program is an advocacy campaign focussed on women's safety. The main element of 'Billion Eyes' is the production of a video for cinema advertising and posters for public transport.
Ms Jayalakshmi is a leader at BPAC and leads on a number of initiatives around the city. We asked Jayalakshmi to describe the work she does and what International Women's Day means to her.
"I work with women of lower income groups. I help women form self-help groups and I work with Government officials to get women in need access to various government schemes and programs. Economic empowerment of women has been my focus area. Currently, I have helped from 50 self-help group and have reached out to over 10000 women."
Talking about challenges women face, she says, "The biggest challenge is safety. Unfortunately, no place is safe for women and girls. We face domestic violence at home, harassment in the workplace and many public places remain unsafe. Further healthcare is not affordable anymore. From my experience, the number of breast cancer cases are increasing by the day. I have been working to get low-cost insurance for women. But it has to reach a greater number of women."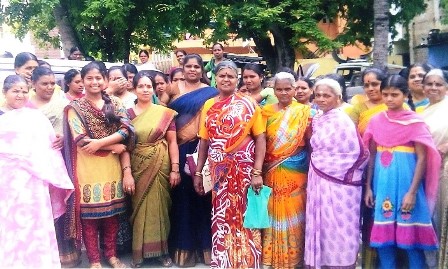 Jayalakshmi also spoke about women leaders who inspired her, she said, "Growing up, Mother Theresa and Indira Gandhi inspired me. I wished to serve people like Mother Theresa and lead my community and city the way Indira Gandhi led our country. Later in life, when I came across Kiran Mazimdar-Shaw and her entrepreneurial journey and the fact that she is from Bengaluru, I was inspired to help other women achieve economic empowerment. Since I have joined B.PAC's B.CLIP program the interactions with Kiran ma'am has empowered me like never before and drives me every day to work for my community."
She adds her thoughts on International Women's Day, "Unlike men, we have bigger responsibilities at home and also we have to fight for equal opportunities and respect at our workplaces. International women's Day is about appreciating women's efforts and motivating women to strive for better. Men must be part of women's day and we must work together for parity."
Single Teacher School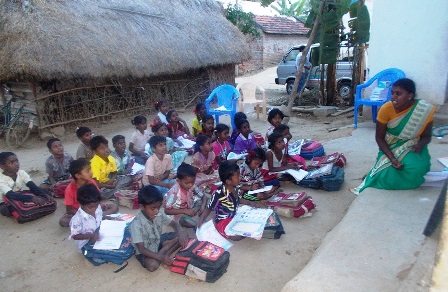 Single Teacher Schools is a unit of Swami Vivekananda Rural society a non-profit organisation established in 2006 that has been working to provide basic primary education and health to poor and under privileged children of remote villages of Tamil Nadu where there is no access to education and basic health care. Single teacher school is present in 450 villages of Thiruvallur and Kanchipuram District.
Funding received by Chennai's Direct Aid Program supports the employment of 40 teachers in remote villages of Thrivallur and Kanchipuram district who will provide basic health and education to 1400 disadvantaged children, aged between 5-10 years. The children will be given basic education in Tamil, English, Maths, Natural and social science. The teachers will also act as health workers and provide education on nutrition and hygiene to their village communities.